October 11th, 2016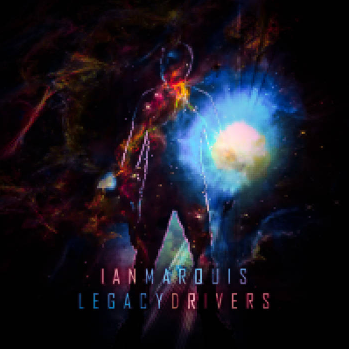 Generally, when you hear the term "solo-artist", you picture someone working with some studio musicians, maybe mixing and matching different instrumentalists to get the sound they are striving for. In the case of Ian Marquis, it's just the one musician - him. On his page he admits to taken his own tracks, chopping them up, mixing them back together, working with the results.
To begin with, it is quite clear that Ian is a well versed guitarist. It also becomes clear he has produced music and is a dab hand at a few different instruments. On this particular album, he strives to create a bridge between earlier works and where he sees himself today.
This bridge seems to find the artist in a someone creepy place. Perhaps the October release is well timed, with all things Halloween coming into season. In particular, the track "Phosphors" has a very Michael Myers feel. Listening in my office I had to continually look over my shoulder.
Most of the tracks exude a desperation, a real longing. While a track like "Afterimage" might be a search for the past, and "Chasing Windmills", the very next song, a search for valor after the best years are gone, each song seems to speak to the missing pieces experienced over a lifetime. The album encompasses the idea that there is no shortage of darkness in anyone's life in particular but there is still some triumph to keep us moving.
---